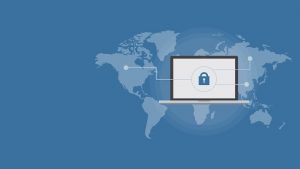 Source-Pixabay
Are you concerned about the privacy of your information online? Do you think it is vulnerable to misuse or theft? If so, you aren't alone. In fact, a recent survey showed that about 49% of Americans stated that their personal information isn't as secure as it was five years ago, while 64% had experienced a serious data breach.
Online privacy is an extremely important issue. While there are concerns, there are also tips you can use to protect your personal and financial information while you visit your favorite entertainment, news, and social media sites. Keep reading to learn what these tips are.
Limit the Personal Information being Shared on Social Media
An effective way to help protect your privacy online is by making sure you don't overshare on social media. If you provide too much information in Instagram, Twitter, or Facebook, it can make it easier for cybercriminals to gather identifying information, which would allow them to access financial information or even steal your identity.
For example, is it possible for an identity thief to figure out your mother's maiden name or school mascot just by digging through your social media account? This is some of the most common information that is used as security questions to change banking information and other private info.
Unfortunately, there are still far too many people who aren't taking this advice. According to a study created by the Identity Theft Resource Center, approximately 52% of all respondents had shared some type of personally-identifying information on social media sites. This is also just the beginning of the oversharing that is going on.
If you want to protect your privacy, make sure you don't fill in the "About Me" section. You don't have to let people know where you were born, which can also make you an easy target. Make sure to create strong passwords, as well, which will provide an additional layer of protection.
Browse in Private Mode or in an Incognito Window
If you want to make sure that your computer doesn't save cookies, temporary internet files, or your browsing history, make sure you surf the web in private mode. Many web browsers have this type of privacy protection available today. For example, in Chrome, it is called Incognito Mode. For Internet Explorer, the name InPrivate Browsing is used.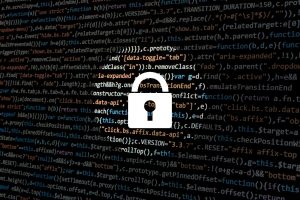 Source-Pixabay
Use Dedicated Servers
The Internet is loaded up with websites. There are more than 1 billion sites online at the present time. Rather than visiting new domains with total surrender, you have to get your work done. The exact opposite thing you need is to have your sensitive data taken because of visiting an insecure site.
In a perfect world, you want to deal with sites that have things like security certificates and dedicated servers set up. In the event that you need to discover progressively about the advantages of committed servers, be sure to visit the AccuWeb Hosting site.
Are Your Online Activities Secure?
Do you know if your online activities are secure? If not, now is the time to do a health checkup or to figure out if this is the case. Today, it is more important than ever before to protect yourself and your personal information. This is going to help ensure that even if you are hacked, the nefarious individual cannot gain access to this personal information. Remember, there has been a surge in situations where an individual's identities were stolen – don't become another statistic in this situation by taking the proper steps to protect yourself online.